The MB MOTORSPORT was founded in 1990 on the initiative of its founded ,Marco Bagatti after acquiring decades of experience in the production of Radiators and chassis for cars and motorcycle intended for racing application and sports.
The fruitful practical experience at the firm DALLARA AUTOMOBILI,, which has now become one of its most important, allowed Bagatti of model its company on the seriousness, the availability and accuracy. These values have the above, in a short time, to count among its customers the most big motorcycle manufactures like Yamaha, Ducati, Kawasaki, Suzuki, MV Augusta, Bmw.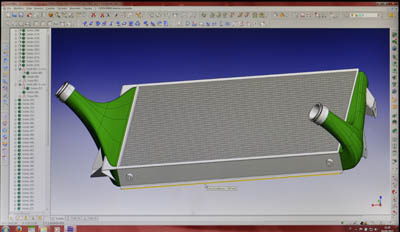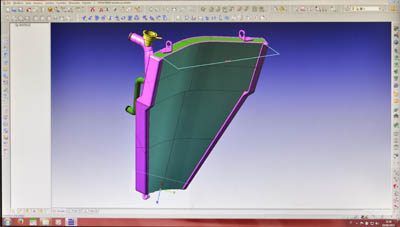 MB MOTORSPORT
Over the past 25 years he has collaborated with the greatest team that made it famous as a reliable and innovative products with high quality and reliability.
The products are hand made with the utmost attention to detail and must pass a strict quality control.
In addition we are always looking for new developments to build new cooling systems more efficient.
Productive cycle The main products of MB MOTORSPORT are the cooling water and oil for cars and racing bikes with the experience and the passion for the design, together with the most 'advanced technologies such as the company has: - CAD CAM latest generation (allows to read most formats of existing type design, IGES, STEP, DXF. - 5-axis machining centers HERMLE U 740 - Test stands for various water and oil; - Lathes, presses, ovens, welding, bending of the best international brands also allow the realization of other details such as - Water pipes in aluminum complete with fittings of all kinds; - Silicone tubes; - Aluminum chassis for motorcycles; - Swing arms; - Tanks for petrol; - Steering plates platforms; - Frames for instruments; - Rear frames; - Molds for aluminum; - Ad hoc projects with CAD, CAM, OPEN MIND
The processing steps are the following: - Component design, - The design and construction of the equipment for forming, the masks and positioning and welding of the instruments of functional testing, - Machining with machine tools, assembly and welding of the subgroups, - Certification of the correspondence of the goods to the design specifications, at the end of the production cycle. Design assistance A distinctive element of the production process offered by MB MOTORSPORT and the innovative and practical customer service in the early stages of development, design and product realization. MB MOTORSPORT has an ongoing commitment to help its customers get the, best possible results from its cooling systems. Constructive quality and guarantee of high quality Another strong point of MB MOTORSPORT is a chance to test its products with the best motorcycle in the world, competing in the championships MOTO GP and SBK The collaboration with the biggest team made the MB MOTORSPORT a leading supplier of cooling systems for racing motorbikes on the world market Our products are tested and certified thanks to the remarkable quality of the raw materials used, the accuracy of construction, to the great experience in the realization of the pieces and the strict final testing.